YOU CAN'T BEAT THE PERCENTAGE
Original Airdate: October 4, 1959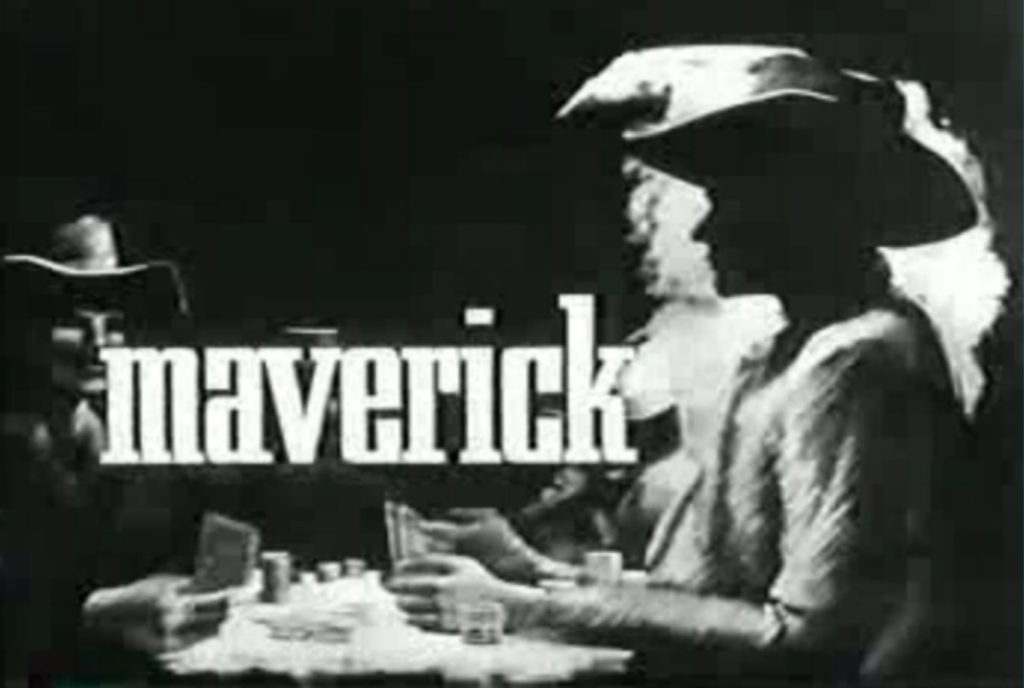 Synopsis. Bart arrives in the town of Arroyo after receiving a letter Myra (played by Karen Steele), a saloon girl whom he met long ago in Missouri. Myra tells Bart that she plans to buy the saloon from Dave Wendell (Gerald Mohr) and that she needs Bart as a business partner. Maverick soon realizes that Myra plans to implicate him in the murder of her husband, a cowboy who has followed her from their home in Texas, so that she will become free to marry Wendell.
Guest stars include Gerald Mohr, the first actor to play Doc Holliday on Maverick, and Karen Steele, who co-starred with Mike Connors in "Point Blank," the episode that series creator Roy Huggins considered to be the pilot episode of Maverick.

LEARN MORE about this episode in the revised third edition of Maverick: Legend of the West, featuring more than 100 pages of new information about the show that made James Garner a star. 25 percent of the net proceeds from the sales of the third edition will be donated to The James Garner Animal Rescue Fund, a nonprofit organization dedicated to raising funds to help rescue organizations, shelters, individuals, fosters, and veterans with emergencies, evacuations, medical care, adoptions, training, pet supplies, shelter, rehabilitation, boarding, transportation, food, and other pressing needs. JGARF is one way for Garner fans to honor Jim's memory and extend his legacy. The revised third edition of Maverick: Legend of the West is available through Black Pawn Press, Amazon.com, and wherever books are sold online.