DESTINATION: DEVIL'S FLAT
Original Airdate: December 25, 1960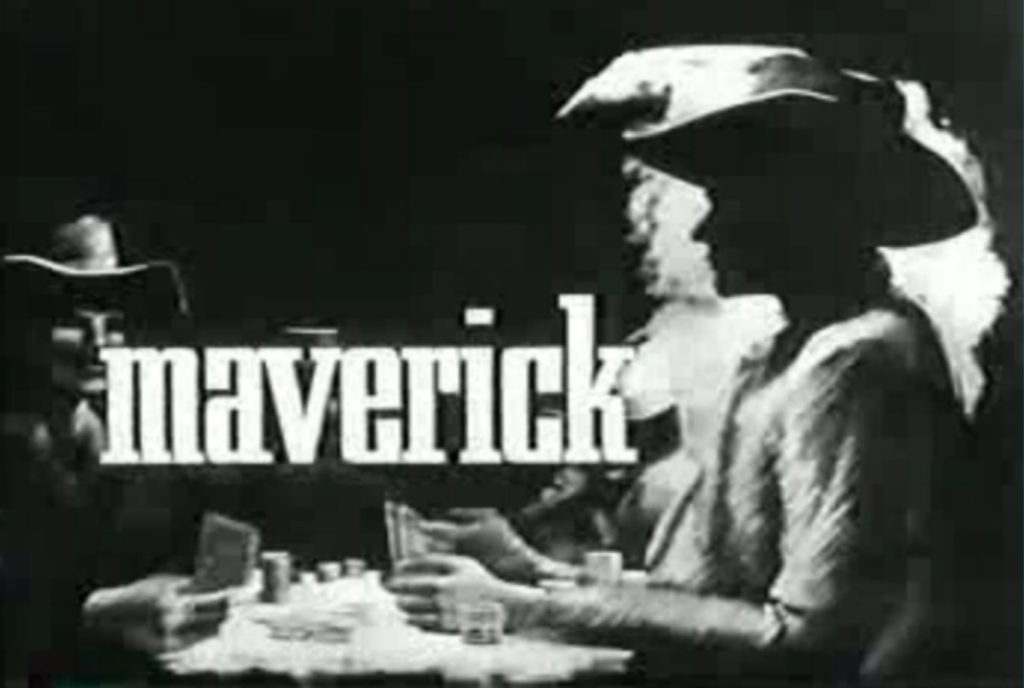 Synopsis. Wells Fargo authorities, long frustrated by the antics of train robber Incredible Clay Corey, dispatch undercover agents throughout the Kansas City railway to find the notorious bandit, whose description is unknown. The $2,000 reward for Corey's capture entices Bart, who finds himself flat broke (and extremely hungry) in the small town of Crenshaw, Kansas.


LEARN MORE about this episode in the revised third edition of Maverick: Legend of the West, featuring more than 100 pages of new information about the show that made James Garner a star. 25 percent of the net proceeds from the sales of the third edition will be donated to The James Garner Animal Rescue Fund, a nonprofit organization dedicated to raising funds to help rescue organizations, shelters, individuals, fosters, and veterans with emergencies, evacuations, medical care, adoptions, training, pet supplies, shelter, rehabilitation, boarding, transportation, food, and other pressing needs. JGARF is one way for Garner fans to honor Jim's memory and extend his legacy. The revised third edition of Maverick: Legend of the West is available through Black Pawn Press, Amazon.com, and wherever books are sold online.