May 24, 2018 (Chicago, IL) — DECADES Network, the multicast TV network from Weigel Broadcasting Co. and CBS Television Stations, recalls the heroism and tragedy of Robert F. Kennedy in the sixthh installment of Decades Presents: 1968, which premieres nationwide on Monday, June 4th at 9P ET/6P PT. This hour-long look at the poignant political career and far-reaching impact of the man we know as RFK chronicles his journey out of his brother's shadow to the apex of national political leadership, including his long shot run for the presidency and the shock and outpouring of grief that followed his assassination.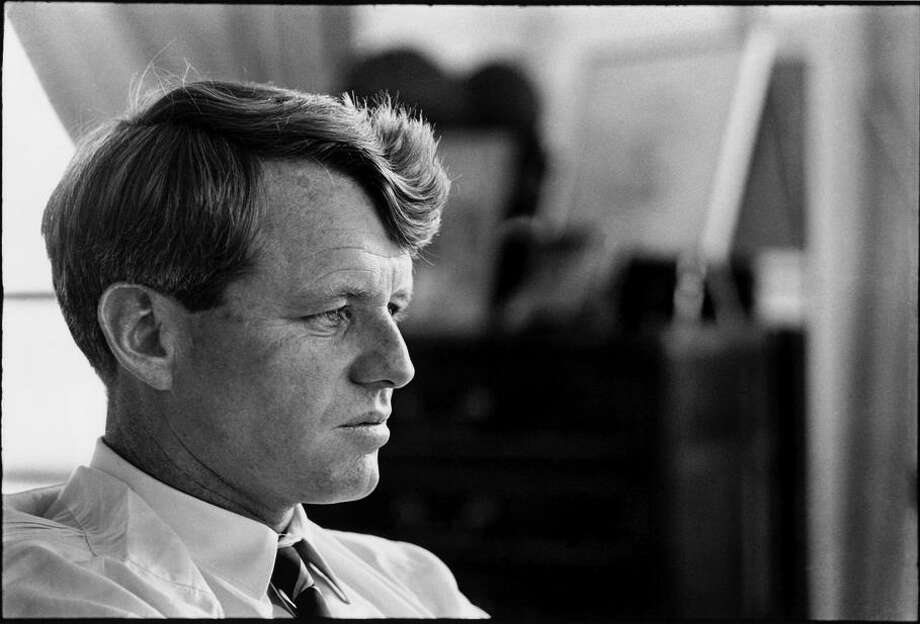 DECADES Presents 1968: Robert F. Kennedy is an examination inside the political legacy of Robert F. Kennedy. The special recalls his brief and unexpected political partnership with Sen. Joseph McCarthy and his critical leadership that led his brother, John F. Kennedy, to the Presidency. The historical documentary remembers the brothers' time together in office — from RFK's campaign against organized crime as the U.S. Attorney General and his fight for racial and social equality in the wake of the Civil Rights Movement. We follow RFK's reckoning with his brother?s death, which lead to a term in the U.S. Senate and finally an inspirational bid to win the 1968 Democratic nomination for President of the United States. The DECADES special features original interviews with Robert F. Kennedy's daughters Kerry Kennedy and Kathleen Kennedy, who both share personal stories about their father as the man they knew and as the public figure America admired.
"He had this idyllic vision of America, and what we could be as a country," Kerry Kennedy says about her father's legacy. "If people walk away with one lesson learned [from his life] it was: 'One person can make a difference, and we all have an obligation to try.'"
Hosted by journalist Ellee Pai Hong, DECADES Presents 1968: Robert F. Kennedy" also features additional original interviews, including Juan Romero, a busboy who worked at the Ambassador hotel the night of June 4, 1968h and held the late Senator's head in the moments after he was shot. Other interviews include TV host and author Chris Mathews, author Larry Tye, author Michael Cohen, and journalist and RFK speechwriter Jeff Greenfield. These original interviews are featured along with rarely seen footage from the CBS News Archives and other rare and uncovered historic film.
1968 is considered among the most pivotal and tumultuous years in American history, as the country was rocked by racial and social injustice, riots in urban cities, protests against the Vietnam War, and the tragic assassinations of Dr. Martin Luther King Jr. and Robert F. Kennedy. DECADES Presents 1968: Robert F. Kennedy, premiering on Monday, June 4 at 9:00 pm ET, 6:00 pm PT on The DECADES Network, relives this year and looks at the life and legacy of RFK, a man who championed the causes of equality and justice and gave his life in service of his ideals.
In May 2015, the DECADES Network launched on the digital sub-channels of the CBS Television Stations and other broadcast groups. The network is currently available in 67% of the country. The DECADES weekday schedule features "Television Across the DECADES," with beloved sitcoms spanning the 1950s, 1960s, 1970s and 1980s airing each day. Viewers can also enjoy the comedy, variety and talk of Rowan and Martin?s Laugh-In, The Very Best of The Ed Sullivan Show and The Dick Cavett Show. Original programming includes the one-hour daily series Through the Decades, hosted by award-winning journalist Bill Kurtis, as well as specials including the DECADES Presents: 1968 series. And each weekend we present The DECADES Binge, continuous episodes of TV favorites airing back to back. To find local listings, visit: www.decades.com and click "Where to Watch."